Andrea McLean host of Loose Women retorted to haters' hurtful comments on Instagram with a long post as Instagram story. Frustrated with all those insulting comments, Andrea finally talks openly on social media. She said she wouldn't entertain those comments. She said she would "block" them and "delete their comments.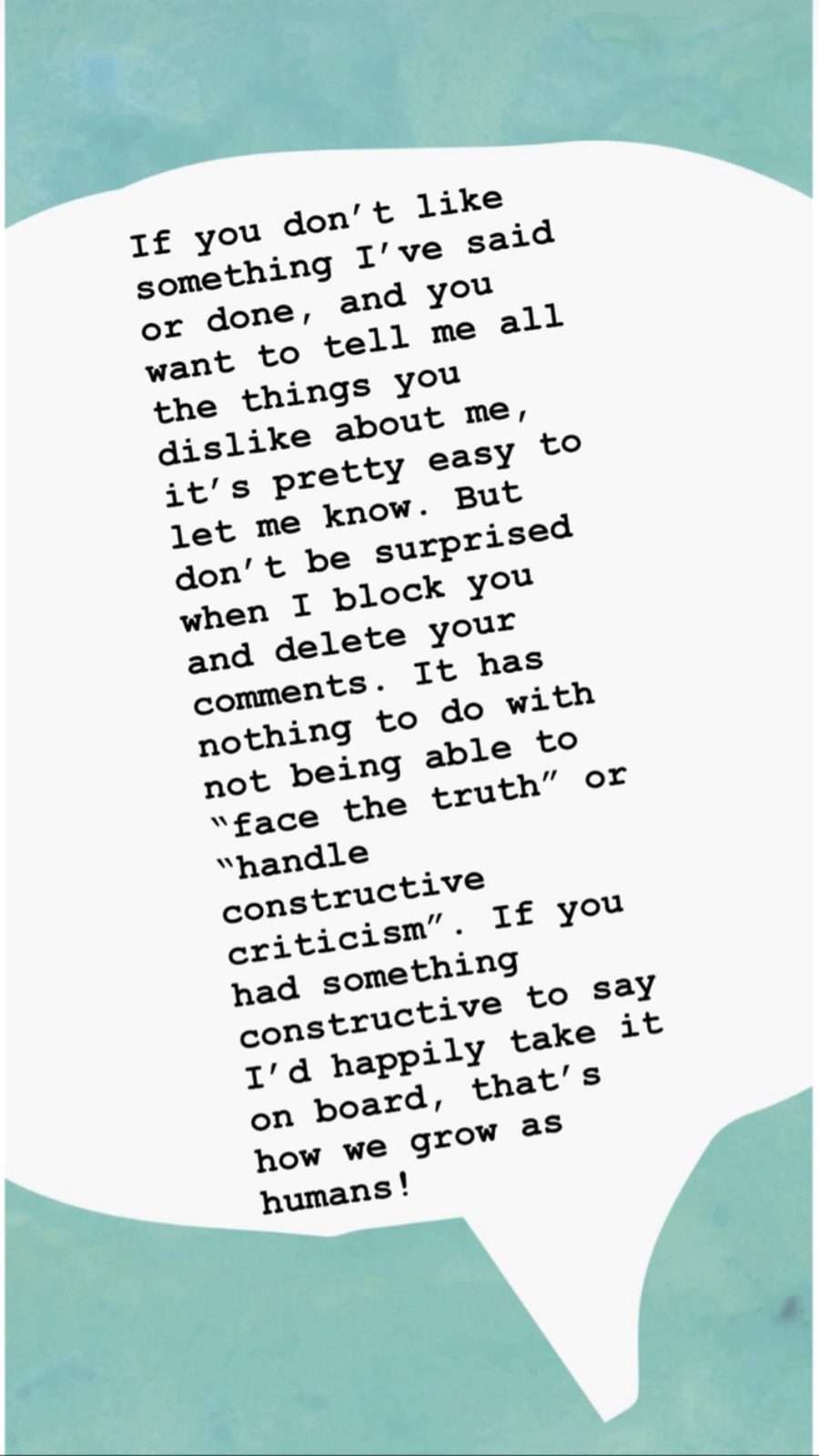 The Loose Women Show.
Television and Radio Industries Club Award winner as best TV Daytime Programme, the Loose Women is show dedicated to women empowerment. It is a show where problems are discussed by women's perspective. It won 3 TV Quick Awards, UK and one National Television Award, UK. This show is presented by Kaye Adams, Ruth Langsford, Andrea McLean, Christine Lampard and Ranvir Singh.
Andrea McLean also thanked her fans and supporters for their love in her "ups and downs". She slammed on haters' faces that she would not take abusive comments and will "kick them out".She said she is ready the face the comments if they are really "constructive". She straight away said that it does not mean she is unable to face the truth.
Andrea McLean.
The 50-year-old anchor, Andrea McLean was a freelance travel writer when she started her career. She was a weather presenter at GMTV in 1997. She joined Loose Women in 2007 and stood firm till date. This show had many appreciators as well as haters. She is married to Nick Feeney and is mother to two kids Finlay, 18, and Amy, 13. She said she would evolve if she really had some genuine mistakes told to her. The anchor was known as strong and bold woman,though this was quite controversial. She said she would always stand by the women who has a positive vision.
Also read: Apple may face one of its biggest Android rival in Microsoft's new phone