Katy Perry: Happy 35th Birthday Today!
Katy Perry: American Singer, Songwriter, Actress, Television Judge in American Idol, and Businesswoman!
 Life, Career, Discography, Filmography, Tours, and Awards!
Early and Personal Life
Katy Perry: Happy 35th Birthday Today! American Singer, Songwriter, Actress, Television Judge in American Idol, and Businesswoman was born on 25 October 1984 (age 35 today) in Santa Barbara, California, United States. Perry's other names are Katy Hudson and Katheryn Perry. She has been active in her career since 2001 to the present.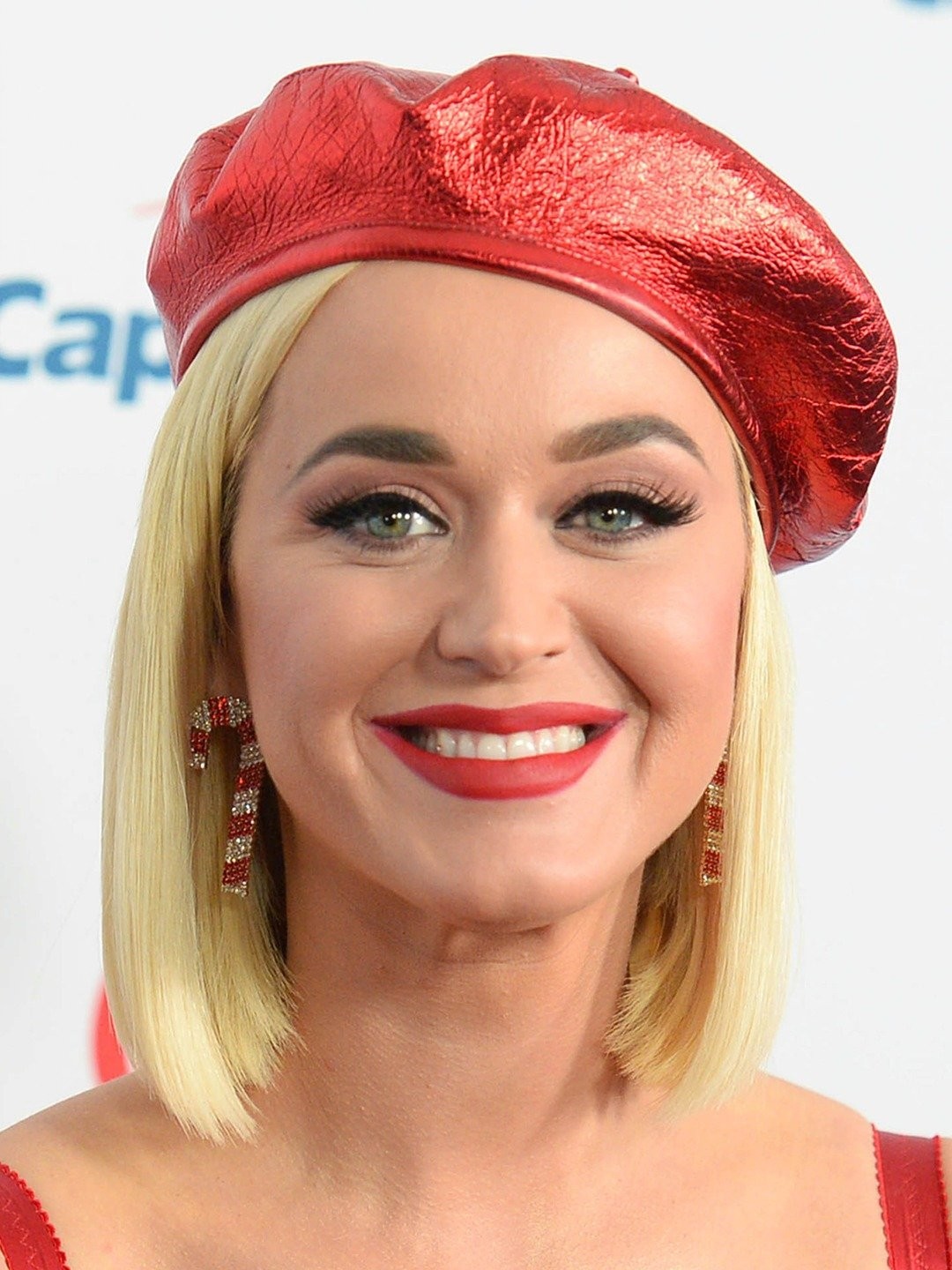 Katy Perry: Happy 35th Birthday Today!
Her spouse(s) Rusell Brand (M. 2010- Div. 2012) got married in India, and then they were divorced after only fourteen months of marriage. Her ex-husband Rusell Brand said that he divorced her due to her commercial success and inability to participate in Activism; she has other partners: Orlando Bloom (2016 to the present, engaged). In her Musical career, she has the Genres of Pop, rock, Christian rock, and disco. Instruments: Vocals and guitar.
Perry with Orlando Bloom Her actual Engagement (2020)
Perry and Rusell Brand Ex-Husband (M.2010 – D.2012)
Perry's descendants are English, German, Irish and Portuguese. Her Net worth: $125 (USD Million 2016 estimated).
Career
1996-2006: Career Beginnings
Her parents opposed her Musical and Acting Career from day number one, but Katy Perry insisted and worked hard to get it despite her parents. Perry had pursued her Musical career after completing her General Educational Development requirements when she was just 15, and she was in Highschool.
After signing with Red Hill Records and she recorded her first debut album, titled Katy Hudson, released on March 6, 2001, she went on tour and joined another performance and made other tours on her own across the United States. Despite her reviews success from critics, commercially was completely unsuccessful, and she sold an estimated-only 200 copies.
Jason Flom was sure that Perry has the skills to be a great Breakthrough Star
Perry was serving as a Television guest judge on American Idol in 2010. Perry began as a businesswoman when she had her first fragrance, Purr, in November 2010. Her Second fragrance Meow! was in December 2010. Perry inspired furniture, outfits, and hairstyles, labeled The Sims 3:Katy perry Sweet Treated in June 2012. Perry was "The WOman of the Year" in 2012 when she became ambassador of the Pop chip.
2016-2018: Witness and American Idol
American Idol
She signed and served as a guest judge in American idol for ABC, for a $25 million salary premiered in March 2018. Katy Perry gained tremendous success after being a Host at MTV Video Music Awards in 2017.
Discography
Undoubtedly Katy Perry has gained great popularity worldwide, and she has released 7 Albums with global success, such as Katy Hudson who was in her early career in 2001; One of the Boys in 2008; Teenage Dream in 2010; Prism in 2013; Witness in 2017 and the last one Smile in 2020.
Filmography
Perry has released 9 Films for the big screen in her long trajectory in her successful career despite her only 35 years old. The Smurfs in 2011; Katy Perry: Part of Me in 2012; The Smurfs 2 in 2013; Brand: A Second Coming in 2015; Katy Perry: The prismatic WOrld TOur in 2015; Katy Perry: Making of the Pepsi Super Bowl Halftime Show in 2015; Jeremey Scott: Thee People's Designer in 2015; Zoolander 2 in 2016; Popstar: Never Stop Never Stopping in 2016.
Tours
Perry has been traveling on tour since 2009 with Hello Katy TOur; California Dreams Tour in 2011-2012; Prismatic World Tour in 2014-2015; Witness: The Tour in 2017-2018; all of them were as Headlining. ANd as Co-headlining Strangely Normal TOur with Phil Joel in 2001.
Awards
perry has to be successful since her beginnings in 1996 with her voice, writing, and acting skills. She Wins 102 Awards and has 339 Nominations in her successful career.
Katy Perry's Website: katyperry.com
Katy Perry Postpones Release of New Album Smile