Google reports, Pixel phones remove beauty filters as they are unpleasant for the mental health. They added Pixel cameras won't make use of the beauty filters by default.
However, to hide the flaws of your face such as pimples, freckles, marks, wrinkles, blemishes and other imperfections; maximum smartphones provides many types of 'beauty' filter for years now. According to the reports, these capabilities can have negative consequence on the mental health. In addition to this, Pixel phones remove beauty filters and passing around them by default. At the same time, Google is motivating other OEMs to do the same.
Google says in a post :
"We set out to better understand the effect filtered selfies might have on people's wellbeing,"
"especially when filters are on by default. We conducted multiple studies and spoke with child and mental health experts from around the world, and found that when you're not aware that a camera or photo app has applied a filter, the photos can negatively impact mental wellbeing. These default filters can quietly set a beauty standard that some people compare themselves against."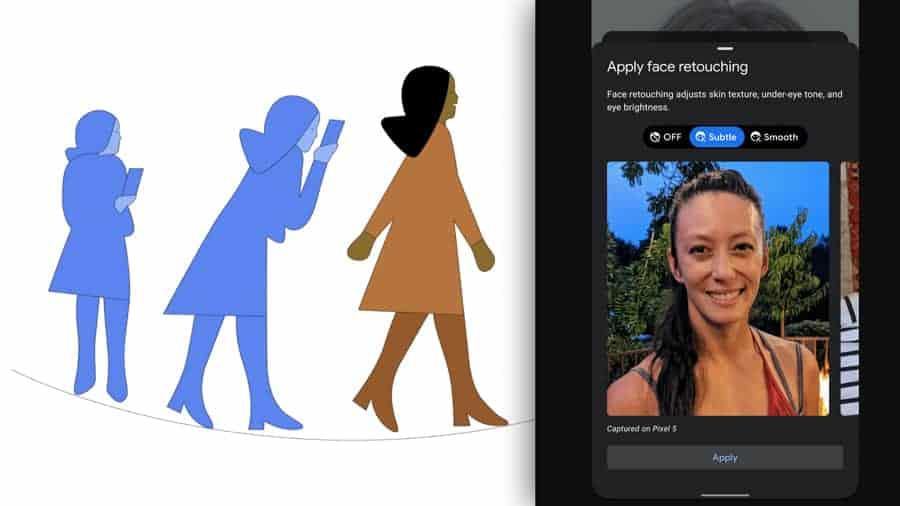 Moreover, while executing the face filters by Google, proper actions are being taken by Google by generating documentations. Especially, to be satisfied with turning them off by default. Furthermore, Google recommends other OEMs and camera application developers to do the same. And skip out on words like 'enhancement' 'beautification' and 'touch up' as they can have bad impact on other people.
Pixel phones remove beauty filters and modify polishing off by default which depicts that Google is in pursuit of its own consultation. The face filter option will not remove but there will be a new UI that justifies its use. Google camera is specifying the medium intensity option from 'Natural' to 'Subtle'.
ALSO READ : Microsoft details the End of Flash support for Edge