Introduction
The rising quality of life and high rates of resource consumption patterns have had a very negative impact on the urban environment. Also, the problems of high volumes of waste, the cost involved, the allotted technologies and techniques has burdened the cities. Further, the issue has brought the urban governments and agencies under stress, moving far beyond their handling capacities.
What is Waste?
Waste is anything and everything that no longer has a use or purpose and needs to be disposed of.
Types of wastes
There are many waste types as per the modern systems of waste management:
What is Waste Management?
Waste management as defined by the 'Waste Framework Directive' is the collection, transport, recovery and disposal of waste. Further, it also includes the regulation of these operations and the after-care of disposal sites.
The simple thumb rule for Waste Management  is 'Waste to Resources'. The aim is to pull out the maximum possible benefits from products and create minimum amount of waste. Also, An important reason of waste management is to protect the environment and contribute to the well being of the population.
 Waste management tools
Compactors
They squeeze different types of waste to reduce its size.
Benefits
First, compactor eases the process of waste management. Also,There is no need to constantly check if the trash cans are full, to put in new garbage bags.
Second, it does not require many skills for its operation and is also easy to maintain.
Third, it reduces garbage pile up and the need for labor to empty bins. Furthermore, It also ends the need to use garbage bags further lowering the cost.
Fourth, compactors, greatly reduces the garbage size, giving a neat look to the industrial area.
Next, insanitary and leaking trash bags no longer need to be touched.
In addition, leaks, spills and trash overflows usually stops in areas where the customers may be exposed.
Furthermore, It keeps the environment cleaner, tidy and also increases the safety and security.
Balers
They reduce waste's size and separate recyclable items from the waste flow. In addition, they squeeze and pack them into balers that are easier to store and transport. Balers are perfect for dry, recyclable materials.
Benefits
First, it helps save money: Reduces waste costs up to 80%.
Second, it saves time: No requirement to flat pack boxes.
Third, it saves spaces: Reduces bin and helps recycle your waste.
Finally, it helps in making profits: Companies looking for more profits would love the benefits of bailing and selling waste materials.
Shredders
They cut and reduce the size of any given material. Their designs are based on the functions they perform. Materials like paper, plastic, debris, metal, electronics and even dangerous substances like radioactive wastes can be effectively managed by them.
Benefits
First, it has the ability to cut both straight and mesh patterns. It's great motor strength and cutting technology helps in cutting through a considerable thickness of cardboard.
Second, it protects the privacy of a company by destroying documents and media like hard drives and other electronic related items.
Third, the cut out pieces can serve as an important raw material for other well thought out production processes.
fourth, it helps reduce water supply pollution.
Finally, it helps Protect the natural resources.
 Effective waste management
Plasma gasification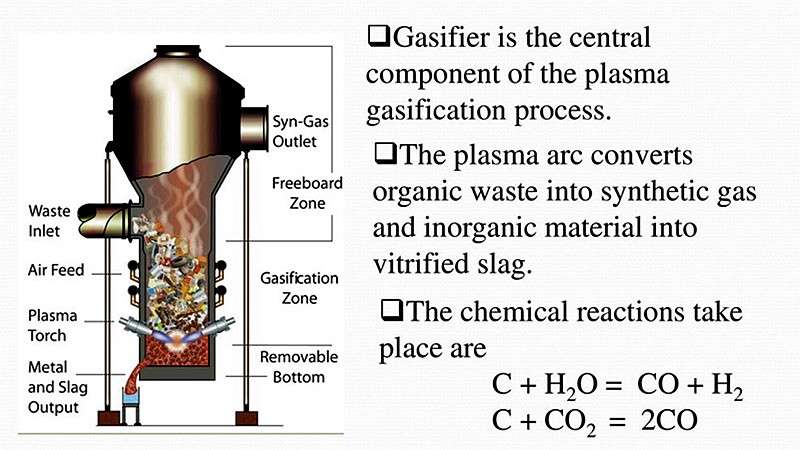 All the trash including plastic, paper, glass, yard waste, food etc enters into a vessel of very high heat. The trash converts into basic elements that has huge amounts of useful energy content.
Sanitary landfill
The waste is covered with soil in a large hole that is lined with plastic and clay in the ground. It is then allowed to rot and the lining helps prevent contamination.
Composting
It is a natural process of decomposition to speed up the decay of waste. Also, it is very inexpensive as well as well an organised way of managing waste.
Incineration
It is a way to treat waste through controlled burning. Furthermore, ash, flue gas and heat can be used as energy for other purposes.
Recycling: Recycle for a life cycle
It is an excellent way to make profit on accumulated waste by chemically converting waste materials into useful materials / objects.
Don't be a punk : Reduce your junk
The best thing that we can do is, reduce our waste by buying only those things that we need. Also, we must stop using products that are not long lasting, reusable or repairable.
On the road to a 'Circular Economy'
Regulatory regime for waste management.
Bio-medical waste rules ( management and handling) rules, 1998
The batteries ( management and handling ) rules, 2001
The hazardous wastes rules, 2008
The E- waste management, 2011
The plastic waste ( management and handling ) rules, 2011
Conclusion
The concept of Sustainable development has attracted a lot of focus in the recent times.With the increasing industrial activities, the need for maintaining a balance between economic growth and environment protection grows. Also, both these goals can be achieved at the same time without hampering the other. In addition, observing environmental norms will also build a better brand image of the organization.
Besides, the laws regarding the management of waste and protection of the environment have become more strict. Also, no carelessness is accepted in the necessity for functioning in an environment-friendly manner. Henceforth, the organization's right to carry out business is cancelled by the government if the norms aren't followed.
In addition, it is important that organizations help the societies develop in a livable manner. Also, they must deal with the issue of environment protection and waste management efficiently.
To conclude, include these 5 R's in your life – Refuse, Reduce, Reuse, Re-purpose,Recycle. Further, these five actions can make your organization and you a better steward.
Environmental issues in India
Water Quality in India