Netflix is in its own league when it comes to video streaming services. It has 182 million paying customers as of the first quarter of 2020. It also accounts for 8% of the total amount of time spent watching videos around the world. In the United States, 47 percent of the population prefers Netflix to any other streaming provider.
But maybe you are tired of Netflix. Maybe you wouldn't mind something not so popular. Or you would simply want to satisfy your curiosity on how other streaming services are doing. Well you came to the right place. If you're looking for apps like Netflix, you'll be happy to know that there are lots to choose from. So scroll down below to check 10 other streaming service providers. Who knows after reading this list you might even subscribe for them.
The best streaming services now
1. Amazon Prime Video
It is probably safe to say that Amazon prime is Netflix's greatest competitor. It functions similarly to Netflix, allowing you to browse its vast library of movies and TV series. Some titles, such as Tom Clancy's Jack Ryan and The Marvelous Mrs. Maisel, are only available on Amazon Prime Video. If you're looking for new shows to watch, Amazon's video streaming site is due to release more original series, so it's worth checking out.
The Amazon Prime subscription already includes access to Prime Video. If you're already a member, this may be the ideal alternative for you because you won't have to pay anything. However, you can utilize it as a stand-alone service for $8.99 per month.
2. Hulu
Hulu is another very popular app that provides streaming services. Its interface functions pretty similar to Amazon prime video and Netflix. Hulu is popular because it offers a unique blend of old and current television shows, such as Seinfeld and The Simpsons. Hulu should be at the top of your list if you wish to travel back in time and relive your childhood memories. Another significant advantage is that Hulu releases new episodes far more quickly than other streaming platforms. For example, a new episode will likely be released to the site just a day or two after it airs on television. Netflix, as you may know, prefers to wait until the end of a season before uploading all episodes.
Hulu is only available in the United States and Japan right now, so keep that in mind. Although the starting package is only $5.99, you will be subjected to advertisements. Upgrade to their $11.99 per month subscription if you want an ad-free viewing experience.
3. HBO Max
There's a lot of content on HBO Max. It's not unreasonable to believe that if you choose HBO's video streaming platform, you won't be disappointed. If you enjoy HBO series, signing up for this streaming subscription is a no-brainer. Popular films such as Chernobyl, Game of Thrones, and Westworld are expected to be shown. You can also watch classic HBO shows such as The Sopranos.
What's even better is that HBO Max isn't only for HBO series. Popular sitcoms such as The Big Bang Theory, Friends, and Pretty Little Liars are also available. Shows from WarnerMedia's other TV networks, such as Cartoon Network, CNN, TNT, and TBS, can also be streamed. HBO Max will cost $14.99 per month. When you consider the prices of the other services on this list, that's a lot of money. However, given the size of its content library, the price may be justified.
4. Disney Plus
Disney Plus can be compared to Netflix for youngsters. If you want to provide your children with a platform through which they can watch their favourite Disney cartoons and movies on demand, this video streaming service is a fantastic alternative. And, as you may know, Disney streaming services produce some of the most enjoyable family films, so if your family enjoys bonding over a good movie, consider using this platform. Remember that Disney is also the studio behind popular franchises like Star Wars, Pixar, and Marvel.
The monthly fee of Disney Plus is merely $6.99. If you want to save even more money, you may opt for a $69.99 annual subscription.
5. Fubo TV
Fubo TV is one of the best streaming services for anyone looking to have access to live sports without an actual cable subscription. Fubo's standard plan is $64.99 which is pretty expensive.It, however, offers 120-plus channels, including almost every major broadcast and cable network. And unlike other live TV streaming competitors like YouTube TV and Sling TV, Fubo has 4K streaming for select content on demand. The other knock against Fubo, besides its higher price, is the limited Cloud DVR storage.
While Fubo's channel lineup is the largest among the higher-priced streamers, they just got a major pair of gaps filled, including ABC and ESPN. By adding ESPN, Fubo makes itself the top streaming service for NFL fans, offering all the major broadcast networks, and the NFL Network too. In addition, the lineup includes popular networks like NBC, Fox, AMC, Food Network, MTV and Syfy, as well as a ton of niche sports channels. Its only big sports flaw is TNT, which is a must for NBA playoffs.
6. CuriosityStream
Are you tired of mindlessly watching reruns of your favorite show? Try to learn about something with the documentary-focused CuriosityStream. The service offers a massive collection of informational and entertaining features in categories such as History, Kids, Lifestyle, Nature, Science, Society, and Technology. David Attenborough and Sigourney Weaver are among the hosts of the top-notch titles on CuriosityStream. There's also a kid-specific section on the platform. Make sure to check out our roundup of the best online learning sites if you are interested in expanding your knowledge potential.The best thing is that this streaming service provider is one of the cheapest at only $2.99 per month
7. Peacock
NBC's Peacock offers three tiers: an ad-supported free plan with about 13,000 hours of content, a Premium tier with 20,000 hours, some live sports, and clips-based channels; and a Premium Plus option with all the content in the Premium tier, but with no ads when you stream on-demand titles. Although you can't stream some of NBC's biggest hits on-demand (Friends and Seinfeld), you can watch other popular past and current entries from NBC such as 30 Rock, Cheers, Chicago Fire, Friday Night Lights, Parks and Recreation, Saturday Night Live, The Office, Will and Grace, Law & Order: SVU, Superstore, and This is Us. Peacock doesn't yet have many original shows, but it still offers a decent number of popular movies for free. It is only at $4.99 per month which is the premium ad-free version. The free version with ads is well, free.
8. YouTube TV
YouTube TV offers an excellent selection of live sports and news channels, as well as many popular entertainment options. A few of the top networks available include ABC, AMC, CBS, CNN, ESPN, Fox, FX, and NBC. It now features channels from the Discovery network and ViacomCBS, plus local PBS channels. Of course, this channel variety doesn't come cheap; YouTube TV's latest price hike raised the monthly subscription cost by $15. Fter the raise it is about $64.99 per month.
If YouTube TV's library still doesn't meet your needs, you can add other packages, such as Acorn TV, Curiosity Stream, and NBA League Pass to your subscription. The Entertainment Plus package bundles HBO Max, Showtime, and Starz for $30 per month. YouTube TV's most recent 4K Plus add-on ($19.99 per month) unlocks 4K streaming, support for an unlimited number of simultaneous streams, and offline viewing of DVR content.
9. PBS Documentaries
PBS Documentaries, as its name implies, is an excellent source for documentary film fans. Its streaming service includes entries from distributors such as American Experience, American Masters, Frontline, Independent Lens, Nature, Nova, POV, and other independent producers. PBS Documentaries is also home to Ken Burn's entire collection of documentaries. Some examples of films you can watch on the service include Stanley Nelson's The Black Panthers: Vanguard of the Revolution, Academy Award-Nominated films such as For Sama and Last Days in Vietnam, and nature documentaries, such as Your Inner Fish.  It is rated at $3.99 per month.
10. Tubi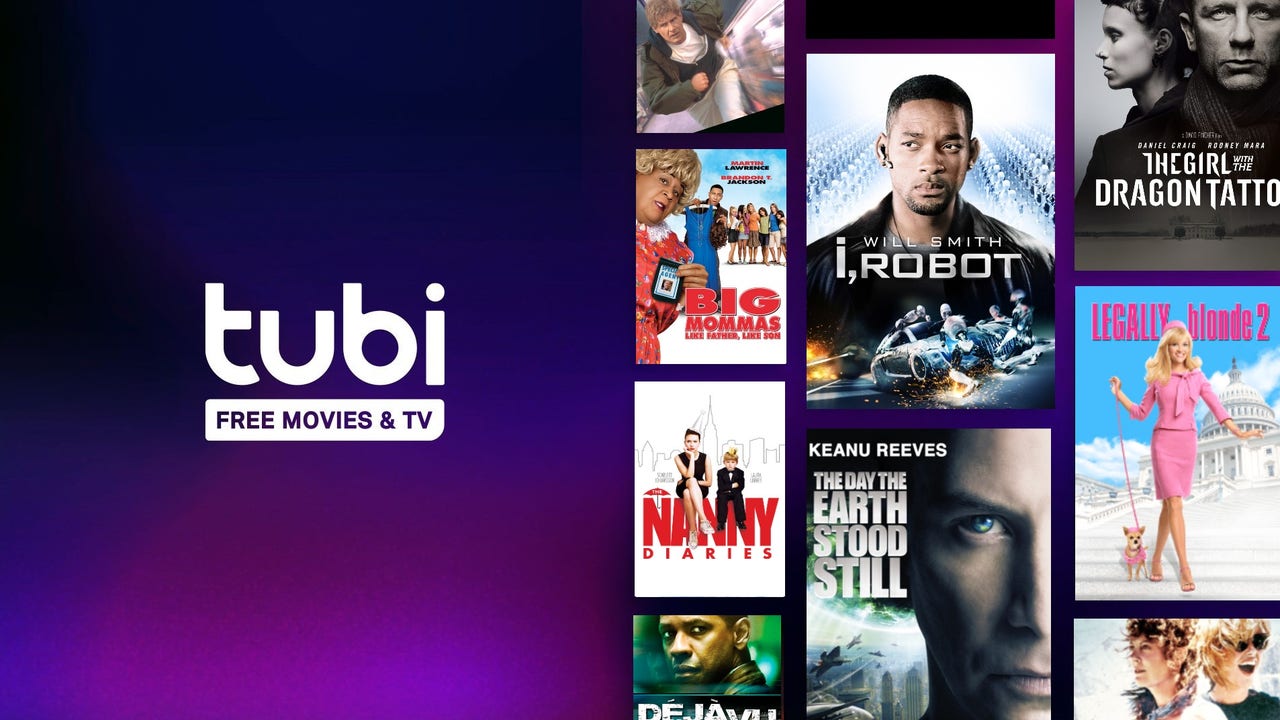 The last on the list is the one that is absolutely free. It provides streaming service with a claimed collection of 20,000 movies and TV shows, (though we aren't sure if it counts episodes individually as part of that number). Regardless, its catalog includes popular films such as A.I. Artificial Intelligence; Black Hawk Down; Donnie Darko; Legally Blonde; Memento; Minority Report; Planes, Trains, and Automobiles; Rain Man; Teenage Mutant Ninja Turtles; and We Need to Talk About Kevin. Its library of TV Shows is less impressive, but some notable entries include 3rd Rock From the Sun (season 1-5), Degrassi: The Next Generation (seasons 1-14); Hell's Kitchen (seasons 1-14), Jojo's Bizarre Adventures (seasons 1-4), Naruto (seasons 1-4), and V (seasons 1-2). Note that Tubi's library changes regularly. Tubi may soon produce its own original shows and movies.
Also read "Battlegrounds Mobile India – BGMI MOD APK For v1.5.1 Hack(Unlimited UC + Many Features Updated)"